Alongside our box bags and other such products for our returnable packaging range, we have also developed a range of covers and sheets to help ensure your containers or stillage frames remain in pristine condition.
Speed
All our packaging is designed with easy release closures. Utilising straps and Velcro for curtain doors, lids and sleeves and materials inherently suited to the application, we can ensure that you don't need to waste time wrapping and unwrapping, taping, sealing, and securing parts. Instead, simply open the unit and slide parts out for a quicker process.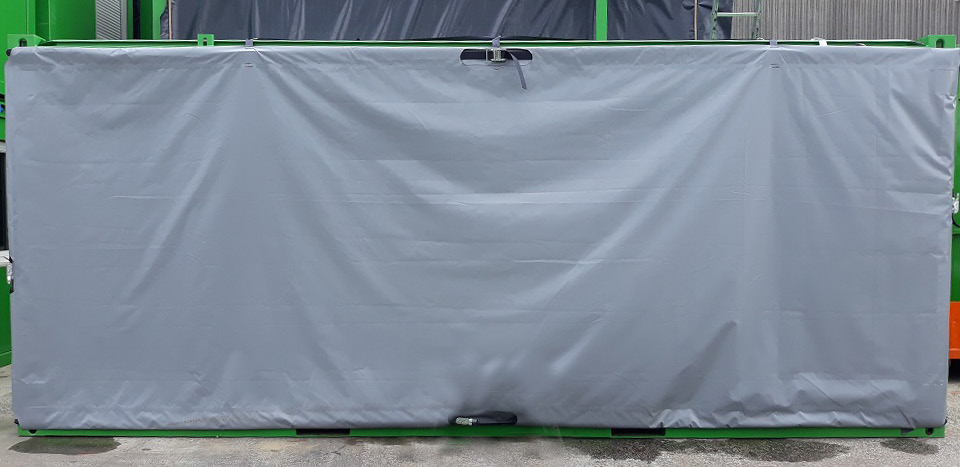 Transit Sheets
Our transit sheets have a unique design with internal straps and one ratchet per side meaning they are:
Easy to install/remove leading to faster turnaround times
No flapping of straps in high winds
Even spread of tension (reducing the likelihood of tearing)
Neat, professional finish
Reusable and long lasting, reducing your carbon footprint
Reduction of waste from disposable protection
Lengths and ends can be mixed and matched depending on requirements
Drop Over Covers
Stephens Industries can manufacture Drop Over Stillage Covers to aid in the protection of your parts when in transit and on the production line. These covers can be made to suit your frames, for this we would require a design specification and precise drawings.
Materials
The covers can be manufactured in a variety of materials, such as:
PVC 450 Clear PES Scrim 450 gm
PVC Coated Polyester 430gm One Side Black
PVC Coated Polyester 560gm Black Matt
PVC Coated Polyester 560gm Blue Matt
PVC Coated Polyester 560gm Grey Matt
PVC Clear Window 20 UVFR 50 microns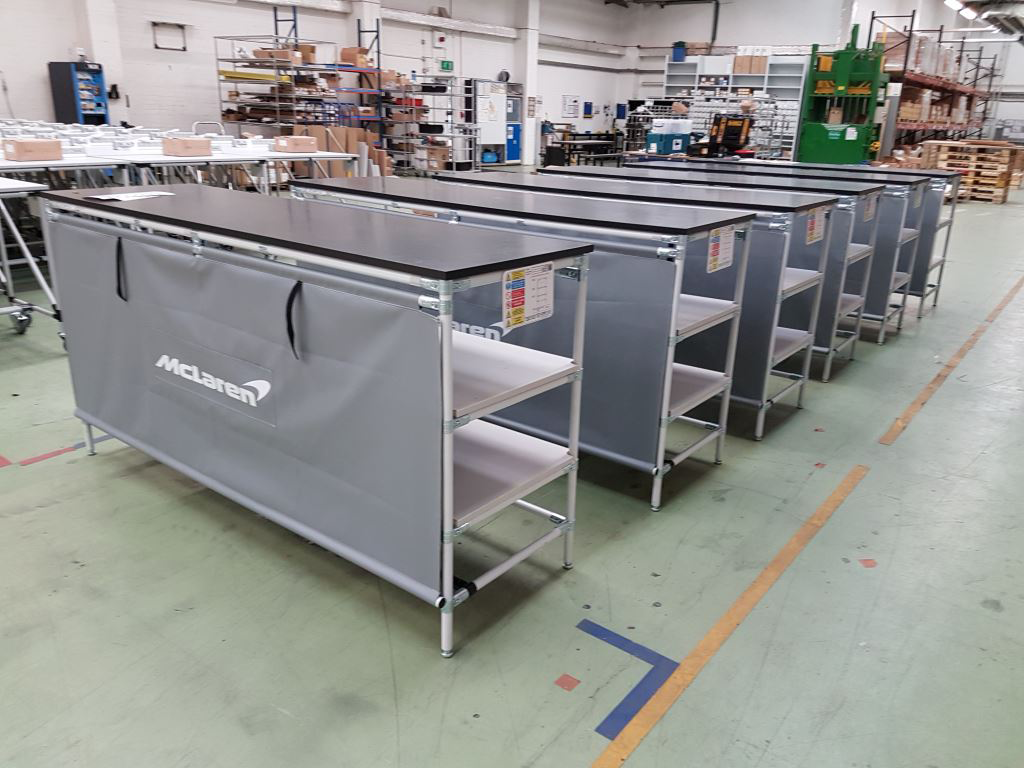 Our highly skilled in-house team can manufacture all elements of your covers and sheets, from CAD / CAM plotting and cutting, to sewing and welding, ensuring the quality of our products, and keeping timescales as short as possible. The services we can offer are the following:
Brand sheets and covers with your company logo
Choose your material colour & type (FR if required)
Add any components (e.g. document wallets for identification
Gallery