Pond Liners are one of our highest-selling products here at Stephens Industries. With our expert advice you can achieve a high quality, durable and beautiful pond. Through being in the lining industry for 65 years we can guarantee that the materials we offer are of the highest quality, and we show our commitment to this through offering a 20-year guarantee on our liners.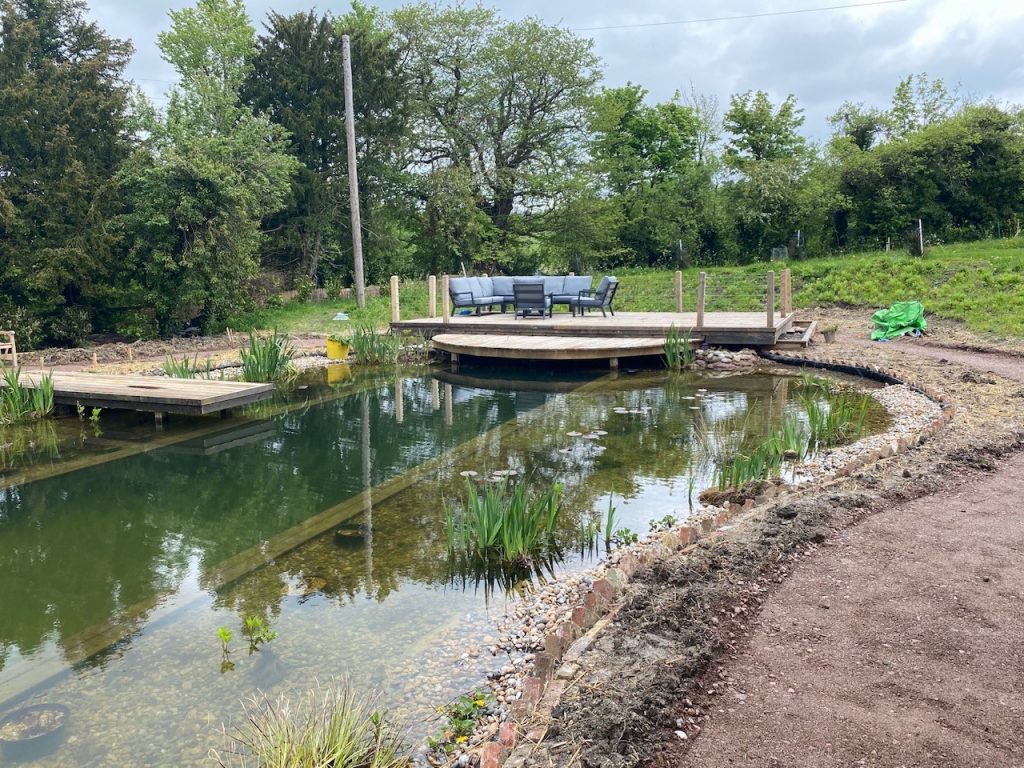 A simple and cost-effective method of constructing a pond
The use of a pond liner from Stephens Industries is a simple and cost-effective method of constructing a pond – which can be easily adapted for many different shapes and sizes. The choice of the liner material to be used is often based on its application; required life of the liner, site conditions, and budget. These are all things we are happy to discuss and offer our expert advice to ensure that the materials used are right for you. More information on the types of liners available from Stephens Industries can be found below.
Lining Materials
Firestone Pond Liners
We have two options of Firestone Pond liners available:
Firestone PondGard 1.02mm EPDM is suitable for lakes, lagoons and swimmings ponds of all sizes and shapes. We can supply Firestone 1.02mm EPDM as cut sheets, in widths 8-50ft (in 2ft increments) up to 100ft long. If larger sizes are required, then we can also add in a factory weld to join sheets together
Firestone 1.14mm Geomembrane has all the features and benefits of 1.02mm Firestone EPDM Liner; with the increased benefit of even greater strength due to its extra thickness. We can supply Firestone 1.14mm Geo-membrane as cut sheets, in widths 10, 20, 30, 40 or 50ft up to 100ft long.
aquaSHIELD Protective Matting
aquaSHIELD protective matting is a high quality, non-woven polypropylene geotextile pond liner underlay for use with all types of pond liner. We would recommend that you do not install any liner without a protective pond liner underlay as this reduces the risk of damage during both installation and use, including from stones, roots and sharp objects.
White 200gsm matting: suitable for small to medium-sized ponds, and especially with 0.5mm PVC pond liners.
Black 275gsm matting: suitable for all sizes of pond, lake, or lagoon. We would recommend using this with both SealECO and Firestone EPDM liners and for any liners in locations where you have gritty or rocky substrate or a higher density of roots.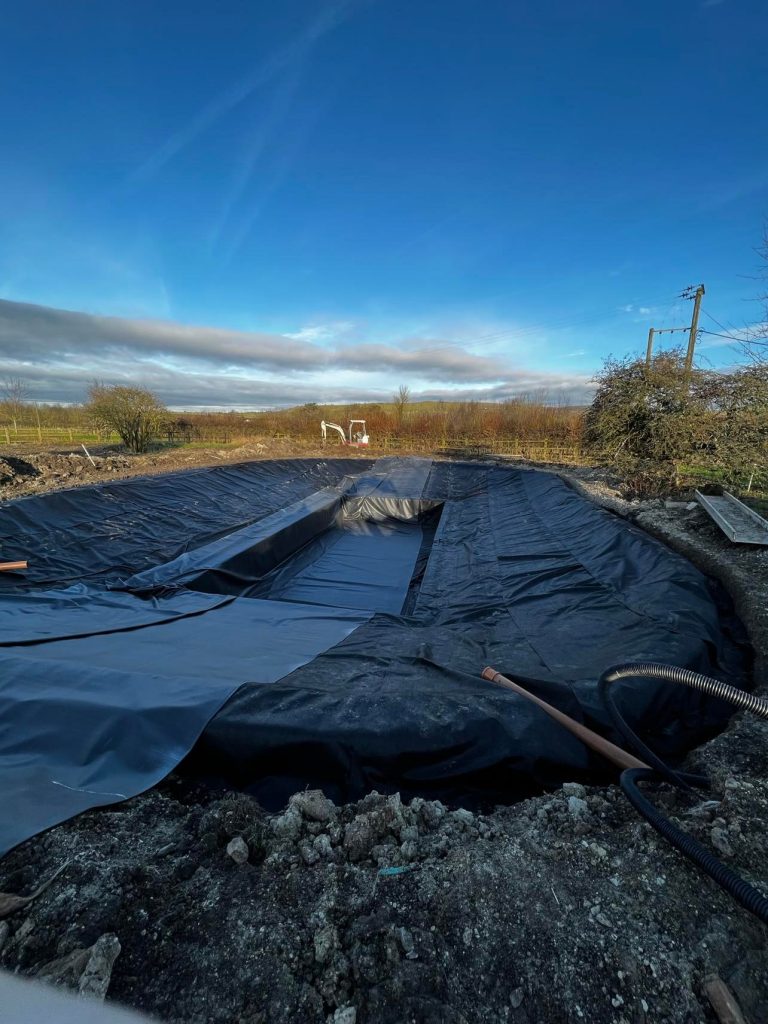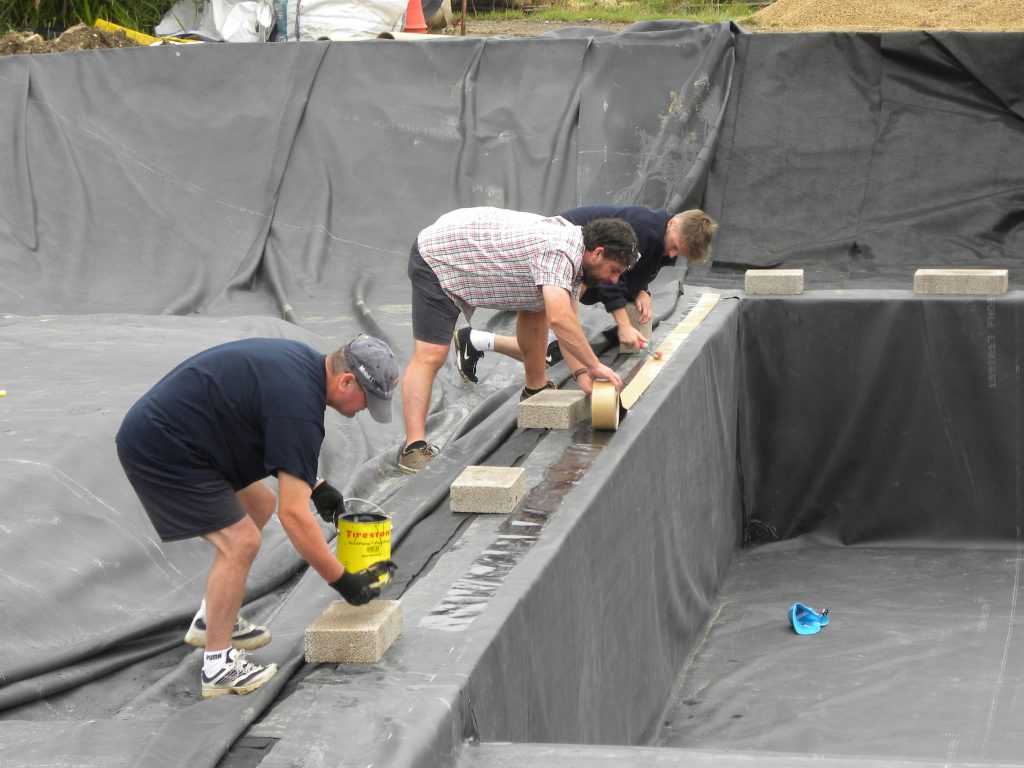 Installation Services
Stephens Industries has many years of experience in installing liners for ponds. We believe strongly that synthetic rubbers such as Firestone and Butyl / EPDM are the best materials for pond installation, as they are the most cost-effective over the life of the pond liner, typically 40 years. Cheaper materials are available, but they have a much shorter life expectancy.
As part of our pond installation service, we undertake site surveys to ensure that the pond or lake is properly prepared, to discuss the material options, measure the site accurately and review any special designs and construction details such as bonding onto vertical walls and sealing around pipes. On agreement with all the details, our specialist trained team will install the liner.
Our installers are fully trained and qualified in Firestone, EPDM / Butyl and other specialist materials, and work throughout the UK. We believe passionately that Quality and Experience matters, so if you require a dedicated team to help you complete your project on time and with a quality finish, please contact us for a discussion about our expert pond installation service.
Additional Accessories
Here at Stephens, we recognise that while a pond liner may be the integral part to the service you require, but along with that additional accessories and products are needed to ensure the liner is installed correctly.
Accessories List
Firestone QuickSeam Tape
Firestone bonding adhesive and water-based adhesive
Firestone QuickSeam Scrubber and pads
A selection of pumps and filters
Pond netting
Firestone Adhesives, Primers and Sealants
…and much more