Our high-performance covers reduce evaporation, improve overall water quality by limiting algae growth, and prevent dirt and debris from entering the tank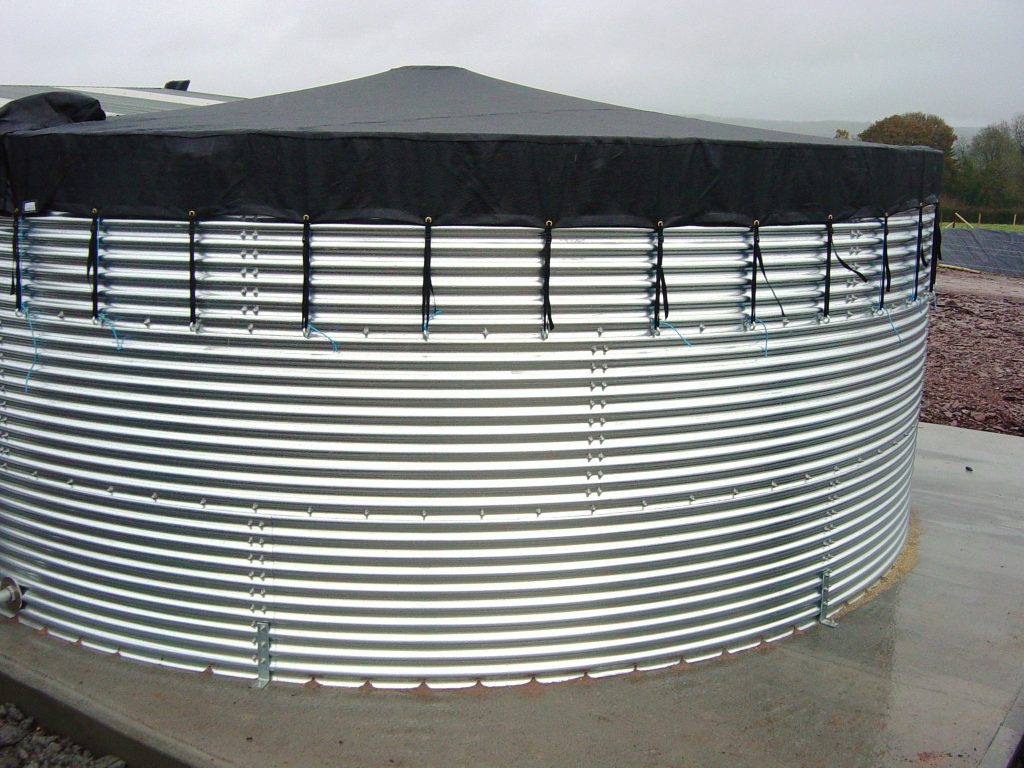 Overview
An ever-present threat in the use of a water storage tank is the growth of algae in the water as a result of exposure to sunlight. Our water tank covers are designed to prevent the growth of algae and bacteria, greatly improving overall water quality.
The benefits
Using a tank cover can also prevent dirt and debris from the surrounding environment entering your water tank. It is not uncommon for the unwanted introduction of dirt and debris to cause problems in a water storage system, such as clogging up outlet pipes and reducing water quality.
As well as reducing the likelihood of dirt and debris entering the tank, our tank covers also reduce the loss of water through evaporation, a significant problem especially in the summer months when the water is needed the most!
While our tank covers reduce evaporation, the material is constructed to allow water, such as rainfall, to pass through it.
With the ever-increasing demand for reliable water supply, our water tank covers make sound commercial and environmental sense. For more information, or to request a quote, please contact us today.
AquaBloc AL
The standard specification for our tank covers, this material has a variety of benefits that make it the material of choice.
High UV resistance
Porous construction, allowing rainwater to pass through
Very strong, allowing use under tension and durability
Lightweight, 220gsm, allowing for ease of installation
Material Specifications
Colour – Black
Weight (g/m2) – 220
Construction threads/10 cm(warp/werf) – 90/68
Breaking load kn/m MD – 34
Breaking load kn/m CD – 30
Elongation % MD – 25
Elongation % CD – 15
Water permeability L/Seconds/n2 – 35
UV Stability (KLY) – 500
For more information on our anti-algae cover material visit our downloads page where you can download the material specification, or contact us today to request a sample.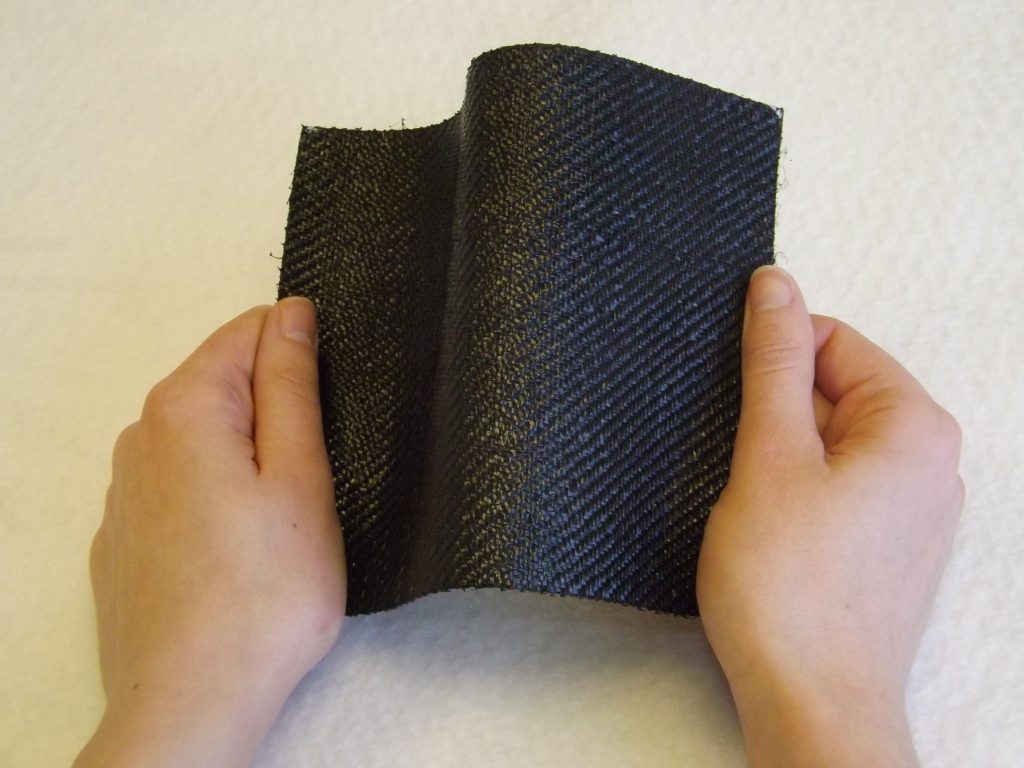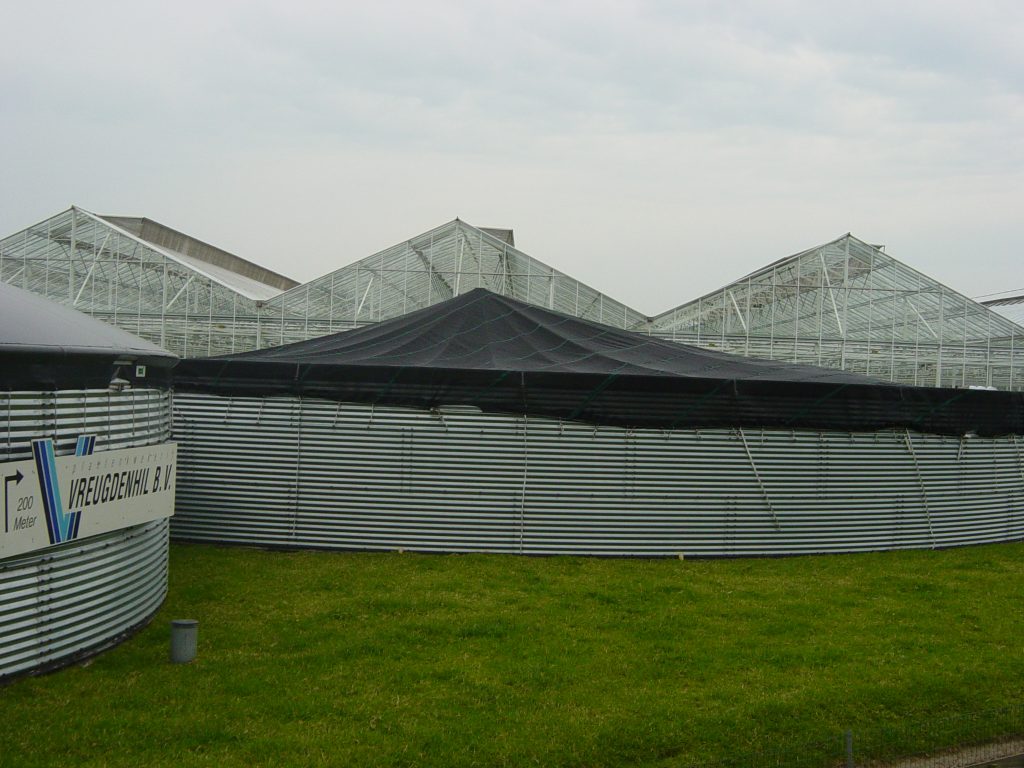 Design & Construction
At Stephens Industries we manufacture all our tank covers to the highest standards in our own factory. Each cover is made to order, ensuring that they meet your exact requirements for size and design type. Depending on the size of your tank, the cover will be constructed to be used with a central pole support, or to be simply tensioned over tank.
Cover Features
All tank covers are constructed to include:
An access flap for an inlet pipe and ball valve
Eyelets on the cover circumference for securing the cover to the tank
Optional extras:
Where required we can also supply ladder buckle straps to secure the cover, using the eyelets, to the tank.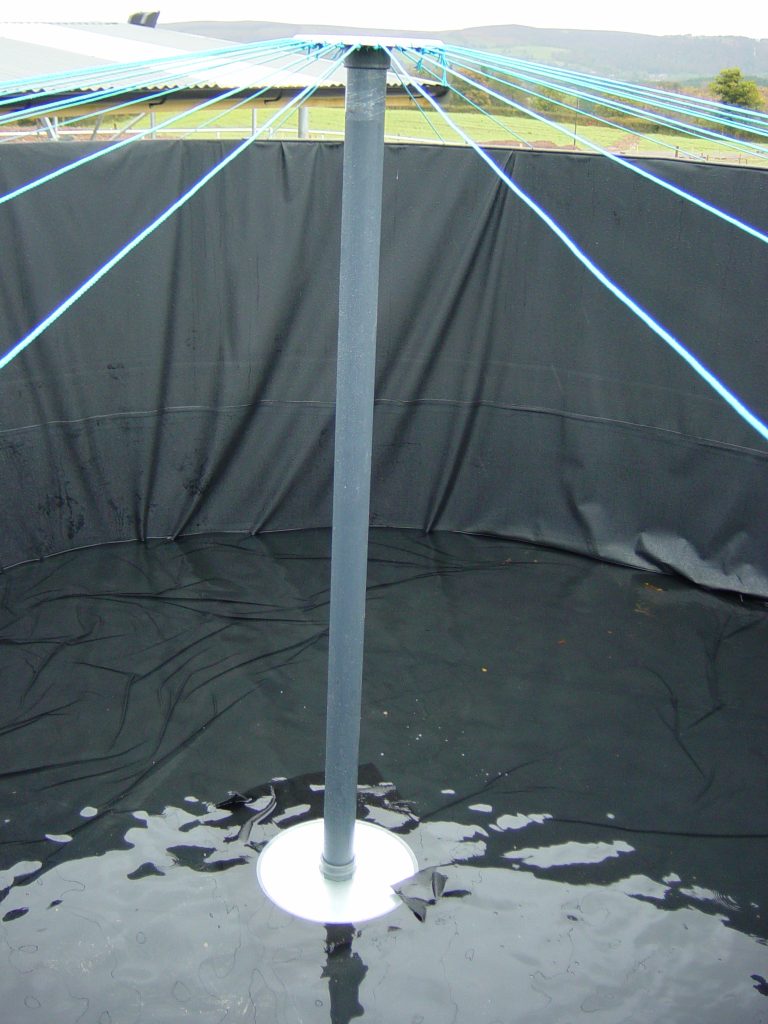 Supported Tank Covers
If the tank to be covered has a diameter of more than 18′, a central pole is required to support the cover and remove excessive sagging.
When using a centre pole for support, the cover is supplied with a base plate on which the pole sits, and a top plate that fits on the top of the pole. The pole is then secured in place by connecting guide ropes from the top plate to the wall of the tank. Once the pole has been secured in place, the cover can installed quickly and easily over the suspended ropes. For increased durability, the cover has reinforcing in the centre where it is in contact with the top plate.
Anti-Algae Tank Covers
The Anti-Algae Covers are made to suit in the following diameters:

| | |
| --- | --- |
| 9 feet = 2.74m | 30 feet = 9.14m |
| 12 feet = 3.66m | 33 feet = 10.06m |
| 15 feet = 4.57m | 36 feet = 10.97m |
| 18 feet = 5.49m | 39 feet = 11.89m |
| 21 feet = 6.40m | 42 feet = 12.80m |
| 24 feet = 7.32m | 45 feet = 13.72m |
| 27 feet = 8.23m | 48 feet = 14.63m |
These also include a Ball valve Cover and Pole Cap Cover, and the covers are supplied with eyelets around the reinforced skirt hem.
However, if you require something more specific to your tank then we can also manufacture covers to suit, with the option of additional 'Drain Ports' if required as well. For this we would need a customer supplied drawing to ensure we get this right. For more information, contact us today.