Expertly prefabricated in our factory or fully cut and installed on site, we continuously recommend and use what are known as the best water storage tank liners & irrigation tank materials currently on the market.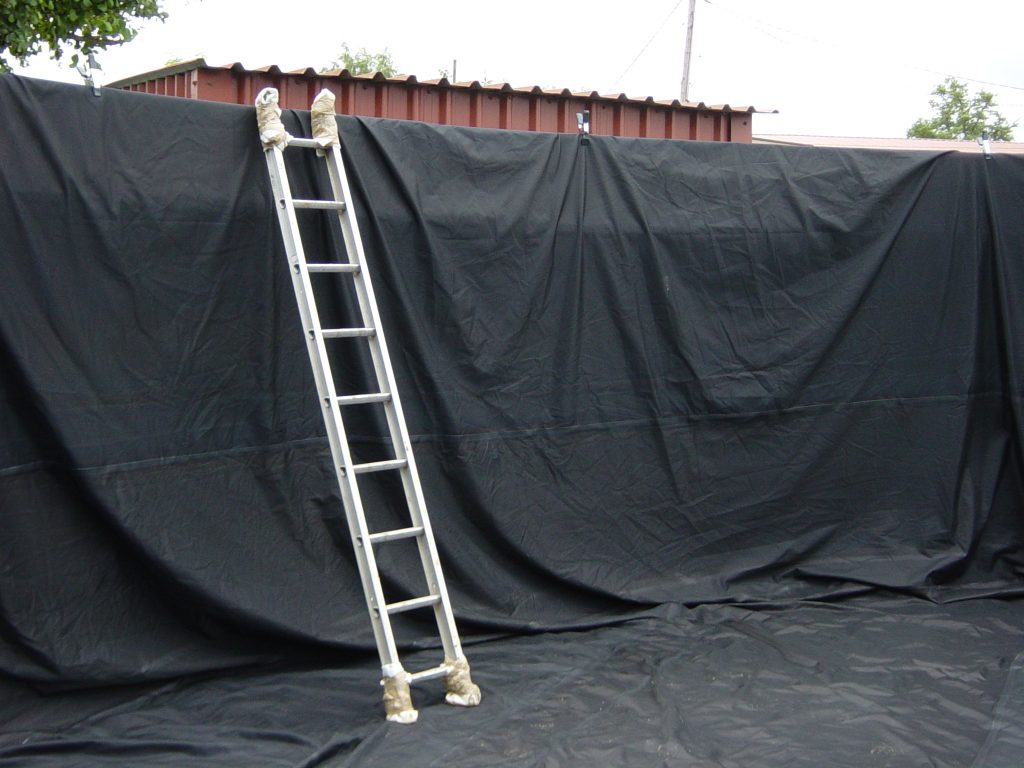 Water Storage Tank Liners
Climate change and the constant growing demand for water are causing the pressure on existing resources to increase drastically. Here at Stephens Industries, we offer water storage tank liners to reduce this burden that it continuously developing and offer a suitable alternative – in time, increasing self-sufficiency of water. Being in the industry for a number of years, our team have completed several projects concerning the fabrications, distribution and on occasion installation of many water storage tank liners throughout the UK.
With 65 years' experience in liquid containment and successful installation of tanks, lagoons, and reservoirs UK wide, contact us today to discuss your water tank liner requirements in further detail, or to learn more about our choice of preferred materials we readily supply and use for water storage tank liners.
Water Tank Liner Materials
0.75mm & 1.00mm Elastoseal EPDM Liner
The standard specification for our EPDM tank liner, this material has a variety of benefits that make it the material of choice of many of our customers.
Designed for above ground steel water tanks
Synthetic rubber
Ideal replacement for aged butyl liners
Excellent UV resistance, 40-year service life
Factory prefabricated for tanks up to 30m diameter, 10m high
1.00mm WRC Butyl
Where a tank is used for the storage of drinking water, here at Stephens Industries can fabricate the tank liner from WRC Approved Butyl.
Some great properties of 1.00mm WRC Butyl liner include:
WRC approved material
Synthetic rubber
Used for the storage of drinking water
Passes BS6920 for Appearance of Water, Growth of Microbes and Odour/ Flavour
Excellent UV resistance
0.75mm Butyl Liner
We are also able to fabricate tank liners constructed of a 0.75mm Butyl.
Butyl is the traditional material of choice for applications such as tank liners and is still widely used today in sprinkler tanks.
Although the use of a butyl liner is often more costly than its 0.75mm EPDM alternative, Butyl has the added benefit of less shrinkage over its lifetime.
900gsm Reinforced PVC Tank Liners
In applications where a high level of tear resistance and tensile strength is required, our 900gsm reinforced PVC is an ideal material.
High tear resistance
High tensile strength
Life expectancy of circa 10 years when exposed to UV degradation (significantly greater if covered)
A cost effective alternative to 1.0mm EPDM
Available in a variety of colours
AquaSHIELD Protective Matting
To protect your liner from being damaged by the tank, we always recommend the use of our high quality protective matting.
The grade of protective matting, either 200gsm or 275gsm, will depend on the size of the tank, and its condition.
All of our aquaSHIELD protective matting is:
Made of superior quality non-woven polypropylene Geotextile
Compatible with all lining materials
Rot, UV, and weather resistant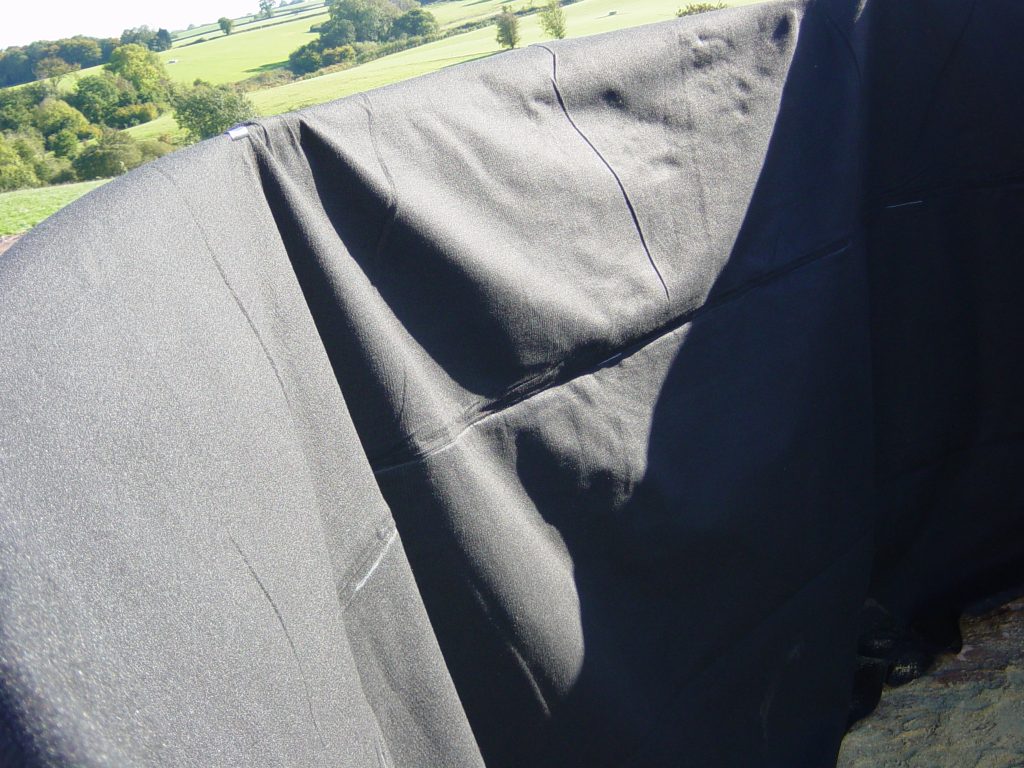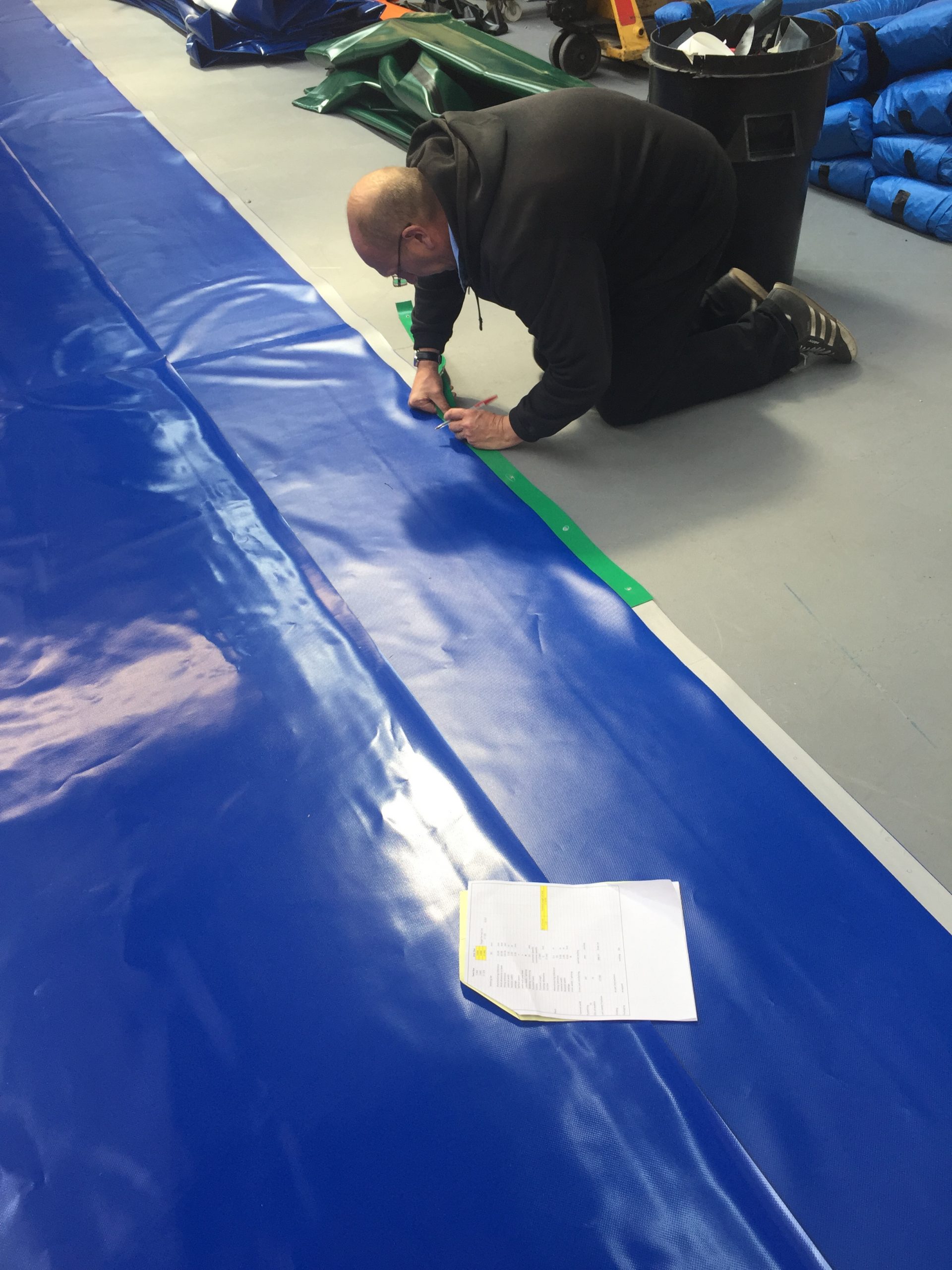 Liner Construction
At Stephens Industries we fabricate each water tank liner in our factory. This means we have complete control over the manufacturing process and can ensure that the liner is made exactly to our customers' requirements.
Our tank liners are constructed using a variety of techniques depending on how the liner will be installed, and the design of the tank itself.
Where possible we aim to produce a tank liner as a single piece, prefabricated to your specified size, which can be fitted to the tank as quickly and efficiently as possible.
In some circumstances, i.e. where the tank is of a complex design, the liner can be supplied in multiple parts to be joined on site. In this case the liner walls are often supplied as one piece, with the liner base being provided as a second piece.
Component Integration
Our customers frequently require bespoke elements in their tank liner. We are always happy to accommodate our customers' requirements where possible and can incorporate such specialist elements either during manufacture in our factory, or on site.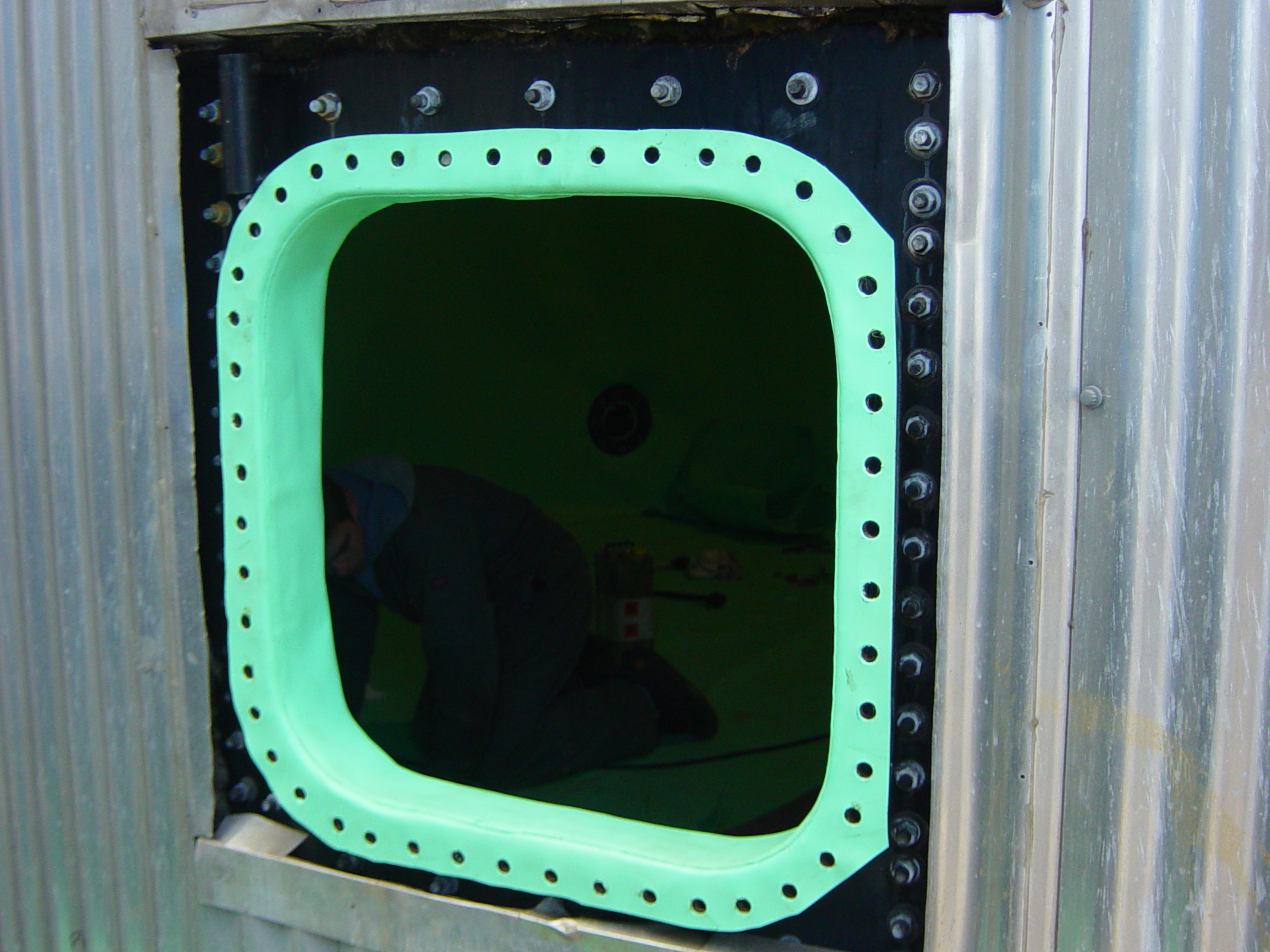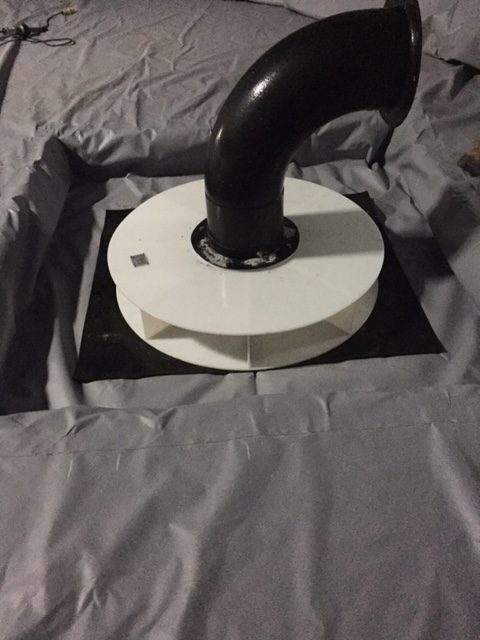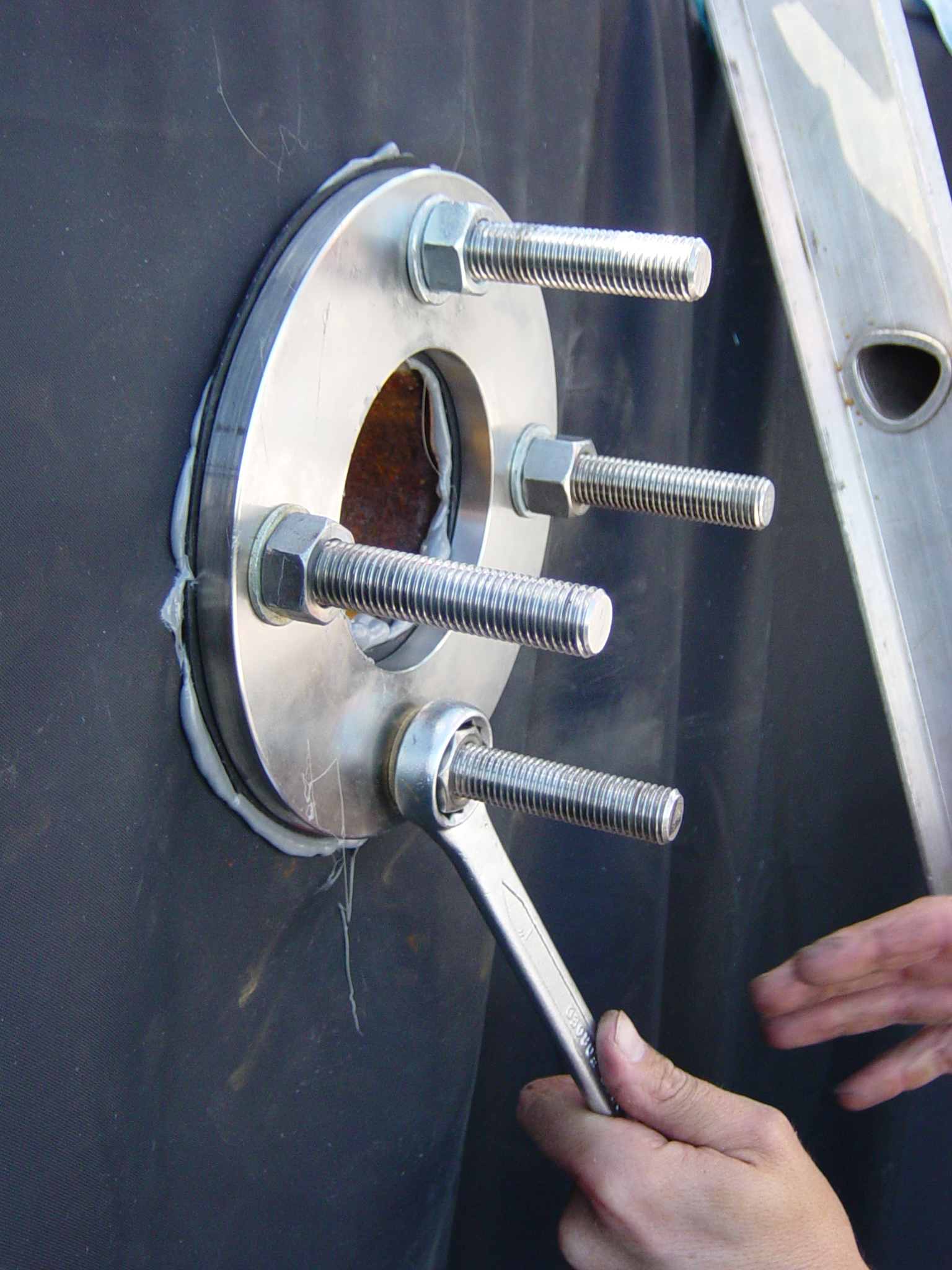 Securing the Water Tank Liner
The method used for securing the liner to your tank will often depend on the size and design of your water tank.
Securing using integrated eyelets
The most secure and durable method of fastening.
Requires mechanical fastening to the tank wall.
Used in medium to large tanks.
Eyelets are evenly distributed around the circumference of the liner to ensure even weight distribution.
Securing using capping
Uses a two-part system to secure the liner under pressure along the top edge of the tank.
Used in small to medium sized tanks.
No mechanical tanks fixings required.
Can be used in conjunction with a ratchet strap for added support.
Securing using a ratchet strap
Uses a single ratchet strap to secure the liner on the exterior of the tank wall.
Economical solution
Used only in small to medium tanks.
No mechanical tank fixings required.
Securing Examples
Internal Eyelets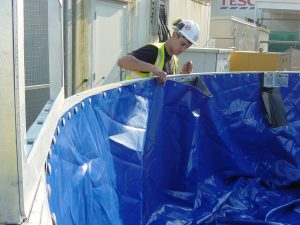 External Eyelets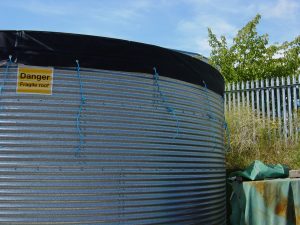 Capping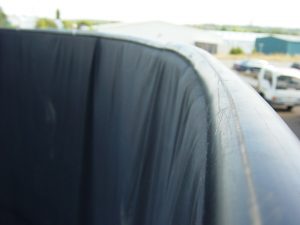 Ratchet Strap